Webinar Navigating COVID-19: The New Normal
18. Mai 2020 • News • Seminar • Wirtschaft, Politik & Gesellschaft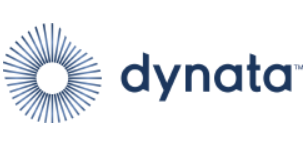 As we adjust to our new lives during the COVID-19 pandemic, consumers have adapted their life and work-styles driven by changing attitudes and behaviours. With many governments and businesses considering reopening and many countries settling into their "new normal," what changes in consumer behaviours and trends are temporary, and which ones could become permanent? What do brands need to know to stay ahead of these consumer trends and meet their emerging wants and needs?
---
Join us for our webinar, Navigating COVID-19: The New Normal, on Wednesday, 20th May 2020, as we share the latest findings from our report, Global Consumer Trends COVID-19 Edition: The New Normal. Identify the changes in consumer trends to help brands and agencies discover which trends may have long-term staying power during these uncertain times.
Webinar Details
Date: Wednesday, 20th May 2020
Time: 2:00 p.m. BST (6:00 a.m. PDT, 8:00 a.m. CDT, 9:00 a.m. EDT)
Location: Register here or at the link below to join us
Examine global consumer attitudes, preferences and behaviours across 11 countries, in these key areas:
Home for Work: Will We Go Back to the Office?
New Skills, New Jobs: What Steps are Laid Off Workers Taking?
Telemedicine: Is it Here to Stay?
The Future of "Live" Entertainment: Has the convenience of streaming damaged live experience?
Return to Shopping: Is the Surge in Retail E-commerce a "Real" Change?
Changing Payment Methods: What's the Impact of the Contactless Payment Preference?
Speaker
Jackie Lorch
VP, Global Knowledge Management
Dynata