Eye Care-Panel beantwortet Fragen zur Augenpflege, Augenoptik und Augenmedizin
15. Jul 2016 • News • Dynata • Marktforschungstool • Gesundheit • Handel & Dienstleistung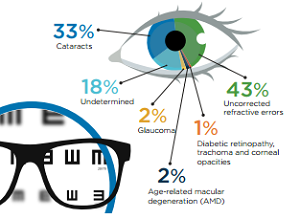 Research Now bietet mit dem neuen "Eye Care-Panel" die Möglichkeit Themen rund um Augenpflege, Augenoptik, Sehbehinderung, Sehschwäche und Augenmedizin in den Zielgruppen der Kunden, Patienten, Optiker, der Experten der Augenheilkunde und des Gesundheitswesen zu analysieren. Der Panel ist in den USA, Kanada, Großbritannien, Spanien, Italien, Frankreich und Deutschland verfügbar.
---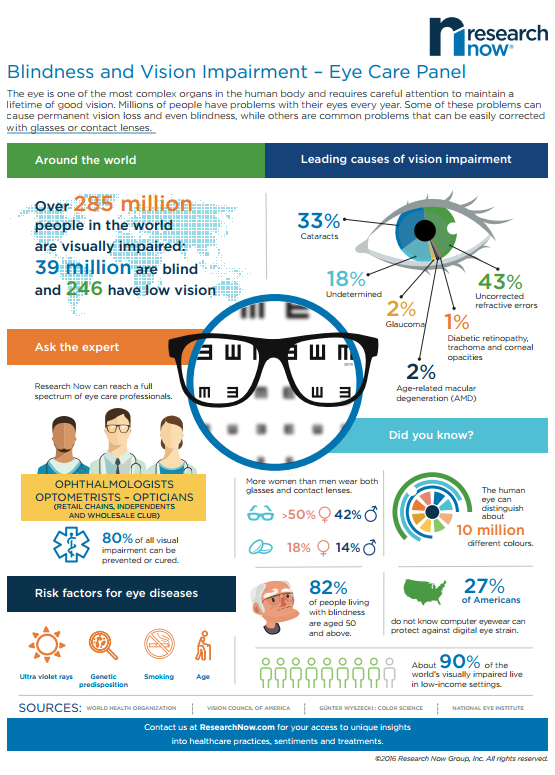 Research Now, the global leader in digital data collection to power analytics and insights, today announced the launch of a new eye care panel that enables healthcare researchers to monitor health practices, treatments, and sentiments. The panel will be available in the US, Canada, UK, Spain, Italy, France, and Germany.
Through the new panel, Research Now provides access to a globally targeted audience of more than 450,000 deeply profiled patients who suffer from the most common eye diseases or complications such as dry eye syndrome, glaucoma, cataracts, and other visual impairments. This is the first market research panel based around eye care to be launched by the company. The panel also includes hard-to reach eye care professionals such as general practitioners, ophthalmologists, and opticians.
"As the nature and treatment of health conditions is so complex, we wanted to address the need to get insights from a variety of healthcare professionals that go beyond a standard eye doctor," stated Senior Vice President, Global Healthcare, Vin DeRobertis. "Not only do we provide access to experiences and opinions from patients concerning a variety of eye complications and diseases, but we also connect researchers to those involved in the patient journey, including healthcare executives, payers, general practitioners, ophthalmologists, and opticians. The eye is one of the most complex organs, and therefore necessitates depth in research."
Research Now also offers deeply profiled panels – and ultimately deeper insights from healthcare consumers, specialist doctors and nurses, dermatologists, and other healthcare professionals – on the topics of diabetes, arthritis, autoimmune, women's health, mental health gastrointestinal conditions, and dermatology.
Along with these panels, Research Now delivers all facets of data collection, including "sample only", programming, translations, and coding. "Research Now is committed to improving the ease of collecting quality and actionable insights through its multiple ailment panels. We not only collect the data, but also offer services that make the path to keen insights clearer and easier," continued Vin DeRobertis.